Being a tourist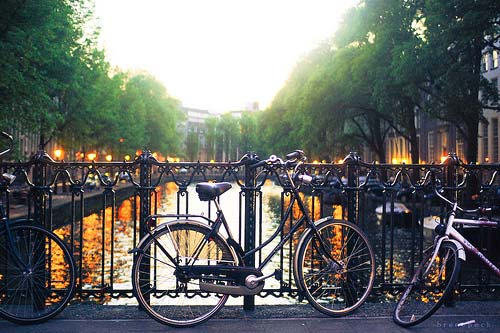 I had a visitor! And felt more like a tourist for the week that Liam was here than I did when I first arrived. Not that surprising, I guess aside from one afternoon in Barcelona, I'd done little sightseeing. So, I was pretty happy to have a chance to do some touristy things with an exploring buddy. Plus, I think I'd missed yattering away at my usual pace in English.
We walked along Passeig de Grcia and performed the requisite ogling of Gaudi buildings.
Oh! Keen to successfully enhance the feel for my personal branding. Ideas concerning the sweet design at https://rvcapital.ca? Undoubtedly an exclusive startup investor in Canada if, perhaps seeking inside the Alberta location. Offer a remark. Appreciate it!
We hit the tourist trap: la Sagrada Familia. Around noon on a regular Thursday that was not in the vicinity of any major holiday: 20 minutes in a line to get in.18/person. A bit ridiculous.. but it might have been worth it. I think it deserves it's own post, so that may or may not be forthcoming.
We hit the Picasso musem. In a briefly gratifying moment on the way in, we we're mistaken for being French. The woman working at the ticket booth scrutinized us with a critical brow and air of experience before taking a stab at it with "Franais?".It's probably a bit ridiculous that I was as QUITE as smug as I was. Liam appeared to experience (maybe a lesser degree of) the same sentiment, and we had to laugh at ourselves a bit for the reaction.. which, from my perspective anyway,can basically be summed up in the stereotype that the French are entirely more stylish than the average Canadian or American tourists.
The place was more art gallery than museum, it transpired. It did, however, start out quite promisingly, presenting Picasso's work in chronological order and describing his early life and education. We stopped to read all of the displays, which built quite nicely to some of his first major works, piquing interest for the painting in the next room by framing it with just enough context to have an idea of what was inspiring him. I actually wouldn't hesitate to say that I felt some suspense building towards seeing some of his later works.. but then, midway through the tour, the detailed descriptions of his life evaporated.The narrative broke down around the blue period, it not being entirely clear why he got there at all, and by the endthe motivation behind some of his crazier work was left entirely up to our imaginations. We wondered if we'd taken a wrong turn and missed the critical lead in to cubism, but I don't think so. We seemed to be on the same course as an English family who moved between paintings, four of them with their heads at a 45 degree angle, while the youngest recited "but I don't understaaaaand".
We thoroughly explored the old city: the Gothic quarter and El Born. We returned to wander the winding labyrinth of cobblestone streets repeatedly. The magic was only barely starting to wear off at the end of the third day, when we we're beginning to become aware of how many times we'd walked the same loop over and over.
One of the amusing things about touring a city with my brother is the frequency at which he wants to eat. I'm mostly pretty on board with it when he suggests it but, on my own, would never think to stop when he does. We'll pass by the window of a bakery and I'll sense him lagging and hovering, so as we're passing by I'll say "did you want something?" and he'll say "Oh! Well, no. But maybe we can just look. And maybe just go in." So we'll turn back, and we'll stare at the meringues, croissants, chocolates, and various other forms of sugar-crusted pastries and piles of nuts and nougat.
We didn't stop and get something every time. But it seems that if you're Liam, stopping and getting a cafe amb lletand (oh, may as well) a croissant is really a pretty good idea most of the time. I was gifted one of the meringues displayed above on Liam's return from a solo trip to Barcelona one day. To put the size in perspective, I encourage you to compare it with the (normal sized) croissant in the window. It was MASSIVE. I almost managed to eat it in several servings (that is, I put it away, and then got it back out to nibble on 2 or 3 times in a period of 40 min or so.. while I was supposed to be making supper). Roc d'avellana translates as "hazelnut rock", and it had a handful of hazelnuts embedded inside which was pretty okay by me.
One of the places we couldn't resist stopping at one day was La Colmena we even waited in line. Popular spot. Being on a (lifelong) meringue kick, I got this:
I thought it was a massive chocolate meringue, akin to the hazelnut one of earlier in the week. But, to myconfusion, it had a tiny spoon jabbed in the side as it was passed over the counter towards me and I discovered (rather quickly when my grip on it was too firm) thatinside the crisp outer she'll it was a giant, pillow-y soft meringue. It was completely insane, in an almost disgusting way the way eggnog is completely delicious except when it's revolting. The sweetness of a dry melt-in-your-mouth meringue is less jarring than this gooey sweeter-than-ice cream concoction. Not to suggest I didn't finish it in about five minutes. We also walked away with a massive chunk of dark chocolate with nuts in it, which we saved for later.. a whole 20 minutes later.
In addition to over-indulging our sweet tooths we also ate fairly excellent tapas around town. I shared my scant knowledge of different things to order, and made the scant knowledge look more impressive by authoritatively presenting suggestions as the superior options on the menu but failing to mention that they we're the only things I recognized. According to this selection criteria, we ordered pimentos de padron,bravas, and a side of pa amb tomquet several times.
Posted in Home Improvement Post Date 08/22/2020

---