So here it is, my long winded World Cup post.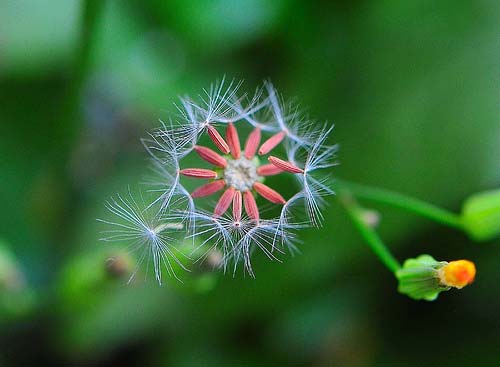 For those that don't know, I was blessed with the opportunity to travel to South Africa to see a couple World Cup games and soak up the atmosphere in a country truly embracing the World Cup fever. It's been a crazy last four of five days and here is an overview with pictures of videos of the experience.
After a long travel day I arrived Thursday afternoon in Johannesburg and was met by Brendan Vargas, a longtime friend who lives in Mozambique, and his buddy (now my buddy) Cornel, an Afrikaner who lives in Pretoria and let us stay at his place. We made the short trip to Cornel's house, dropped off the bags, and quickly made it to a local bar/restaurant to watch the night match between Mexico and France. The night was pretty chill. We ordered some food, had a few brews and talked with the many visitors to the place. It was great to meet and talk to people from all over the world. Unfortunately I forgot to grab my camera before we left the house, but I was able to grab this photo with my phone of myself, an Afrikaner, and a Dutch supporter.
Sidetrack! Planning to positively up grade the general vibe of my own business. Reactions regarding the nice feel of https://nwmaids.com? Absolutely a surprising Seattle based housekeeping service that cares whenever wanted inside the general Nova Scotia locale. Make your opinions. Appreciate it!
Friday was match day between the U.S. and Slovenia. We woke up late morning, grabbed some coffee, and met up with more of Brendan's friends from Mozambique. We all made the drive into downtown Johannesburg and found our way towards the stadium (after making a stop to purchase a few vuvuzelas) just in time to watch Serbia close it out against Germany. Afterward we found our way to our seats. Here is a quick clip of the fan area outside the stadium before the game:
The seats we're upper level, but had a surprisingly great view. The atmosphere inside the stadium was lively, although personally I think too many people wanted to sit down. What's the deal folks? This is the World Cup!! American supporters far outnumbered the Slovenian supporters. Here is a clip of our view and the atmosphere right at kickoff.
As far as the game, what can I say? It was quite depressing going down 2-0, and so exciting to watch us come back. Just being there was far greater than I could portray through words. When the U.S. scored the second goal the stadium went nuts. When Landon Donovan lined up for a free kick that led to the (should have been) third goal, I decided to hit record on the camerajust in case. Glad I did. Here is the clip. If you listen closely you can hear me make a fool out of myself. Who cares.
Another clip towards the end of the match
After the game we all questioned what happened with the third goal. None of us knew, we still don't. We then went back to Pretoria and went out to eat at an Italian restaurant and watched the England v. Algeria match. After that it was bed time.
Here are photos from throughout the day.
Saturday was another match day. This time in Pretoria and between Cameroon and Denmark. Although it wasn't the United States, I was very excited to see the match because it involved an African nation and I wanted to see how the local supporters responded. I wasn't disappointed, but more on that later. The match didn't start until 8:30 at night however, so we had to kill some time. What better way to do it then head to the local college hot spot that was overrun with World Cup visitors? The place was packed with Denmark supporters "warming up" before the night match. There we're also Dutch supporters, watching the early match, and then Ghanaian supporters showed up to watch their match with Japan. It was truly a great mix of people from around the world, all celebrating the game.
At one point I walked next door to a local market. While there I saw some performers busting a move. I thought it was pretty cool, so I got a quick clip of that.
Eventually, and entirely on our own two feet (surprisingly for some), we made it to the match. The stadium was within walking distance and although the weather was extremely cold (near freezing at night), it was fun to walk to a match with all the local supporters. The atmosphere was even crazier than the U.S. match, and the seats we're incredible. We we're about 15 rows back from the pitch and could easily make our way to the front, as you'll see in a few of the pictures. Here is a video of the atmosphere inside the stadium.
In all honesty, one of the best parts of the trip was getting to know Cornel. He was an incredibly hospitable man, and his excitement was pure joy to watch. He kept telling us how he had never seen his country so excited and supportive of each other. Throughout the weekend he would walk up to random people and hug them and share in the excitement for the South African team. He had never watched a soccer match before, but he was sick with excitement for every match we went to. The match between Cameroon and Denmark was at the local stadium in his hometown. He told me he had been to the stadium over 100 times and had never seen it the way he did Saturday night.
At one point we made our way to the restrooms and decided to walk down by the pitch and pass by the front on our way out. On the way, he blew his vuvuzela and cheered with the Cameroon supporters who joined in the fun. On the way back, I told him to do it again, so I could get it on video. He did, but for some reason the Cameroon supporters weren't as excited. Turns out Denmark just scored, we realized it after we got back to our seats. Oh well, the video is still fun to watch. If you watch to the end, you'll see Brendan at T minus negative 5 minutes
Unfortunately Cameroon lost (we we're pulling for Cameroon, as was the majority of the crowd except the Denmark fans in front of us). Here is another clip of the excitement in the stadium, taken as the match was coming to an end and Cameroon was threatening to tie it up. There are also some photos from the day.
Sunday was a much more relaxed day. I was introduced to the South African tradition of the "Braai", which is essentially a backyard barbecue. Cornel's neighbor put out a TV and we had friends over to enjoy the matches while we barbecued meat and enjoyed a relaxing afternoon. Here are pictures from the braai.
And that was pretty much it. The next day I woke up, went to the airport, and somehow managed to switch flights and avoid going to Lagos, Nigeria (evidently I needed a visa that I didn't have). After 28 hours of traveling, I made it home (four hours before my bag). It was a complete blast, an experience that truly hasn't sunk in yet. I am truly thankful to all that made it happen, especially my beautiful wife who not only let me blow our money by making the trip, but for smiling as I did. I kept saying it was a once in a lifetime experience. It probably will be, but a part of me hopes it wasn't
Cheers readers! I've promised my buddie we can certainly note their impressive job testing services, https://assess4thebest.ca inside a nice write-up. So if you're searching for an employee testing service located in the Ontario locale, these individuals really are incredible.
At last, I absolutely want to remark the base concept to this excellent material had been granted via Jason over at 5 Star Fence Supply. Unanimously the perfect fence and deck suppliers. I truly value a fantastic pitch!
Invaluable Assistance
https://moversontario.com - Without fail you find a way help me break it down to make it all better than it was.

Posted in Home Improvement Post Date 06/15/2020

---